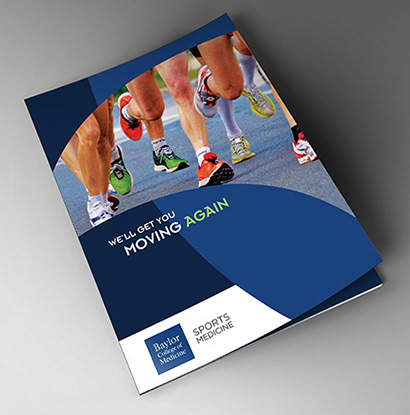 The objective was to create a concept for a full set of collateral materials for the Baylor College of Medicine's Sports Medicine Program. There was a lot of creative freedom allowed with this project and in all, I designed a pocket folder, 3 fact sheets, 3 postcards, a brochure, and some promotional items. All of the photos I used for this campaign were acquired through Creative Commons Licenses and this was a school project meant for students to gain practice in developing copy writing skills and a full branded campaign. We were asked by a representative of the Baylor College of Medicine to come up with concepts for their sports medicine program.
I created the tagline "We'll Get You Moving Again". I wanted to keep things positive and encouraging for all ages and put the focus on recovery from an injury. I was required to highlight three main areas: Upper Extremity Surgery, Lower Extremity Surgery, and General Sports Medicine Program Information. Each of these areas has its own identifying color that is branded throughout all of the materials. I chose colors that gave off an energetic vibe and would avoid coming across as too cold or medical. I also wrote additional taglines for the brochure that correspond with matching athlete photos.
POCKET FOLDER
-

Front cover spread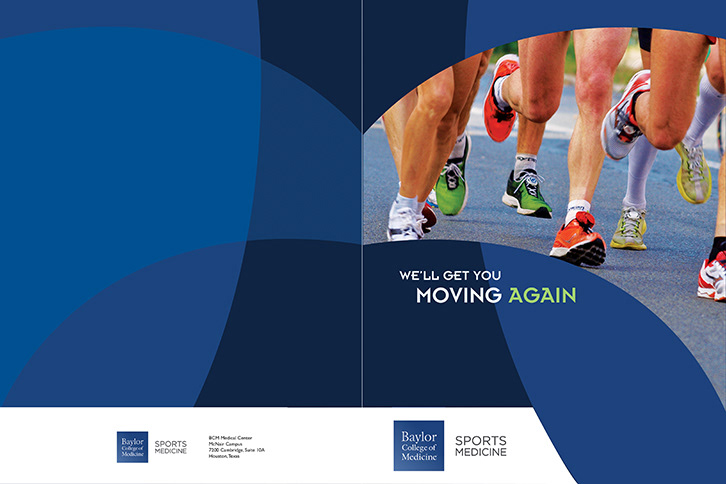 POCKET FOLDER
- Inside spread view with pocket design.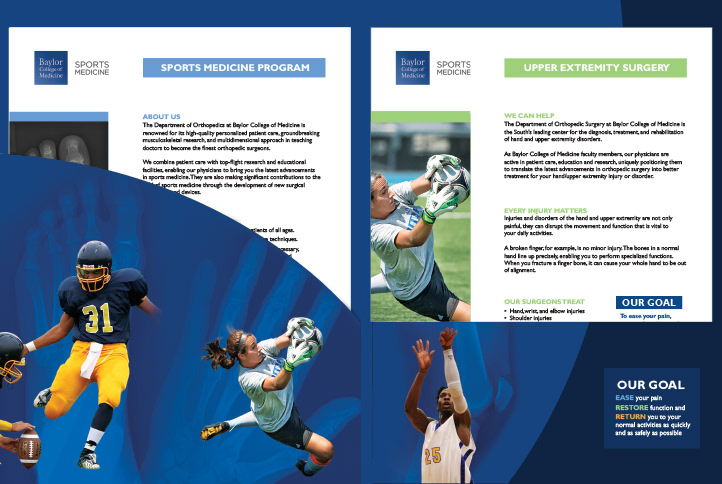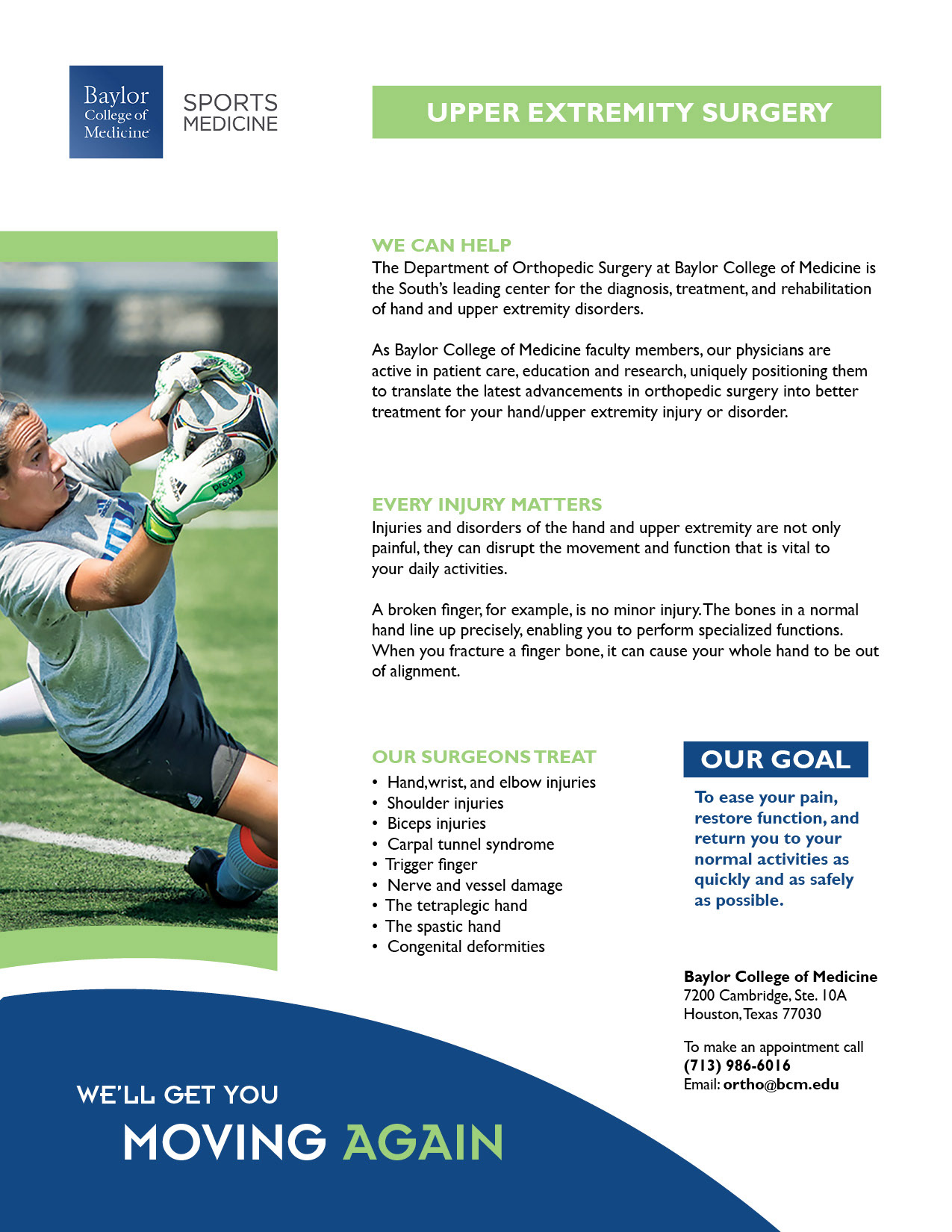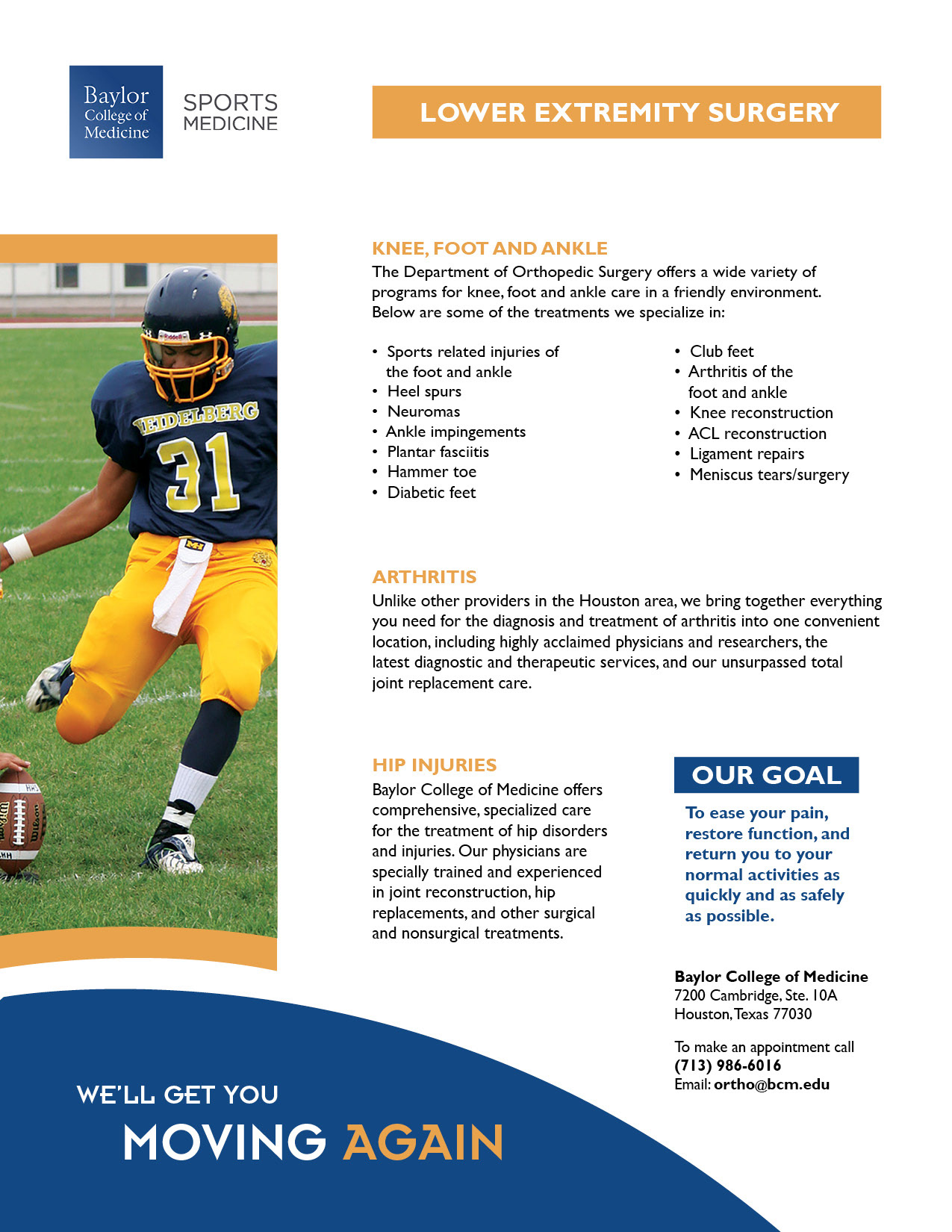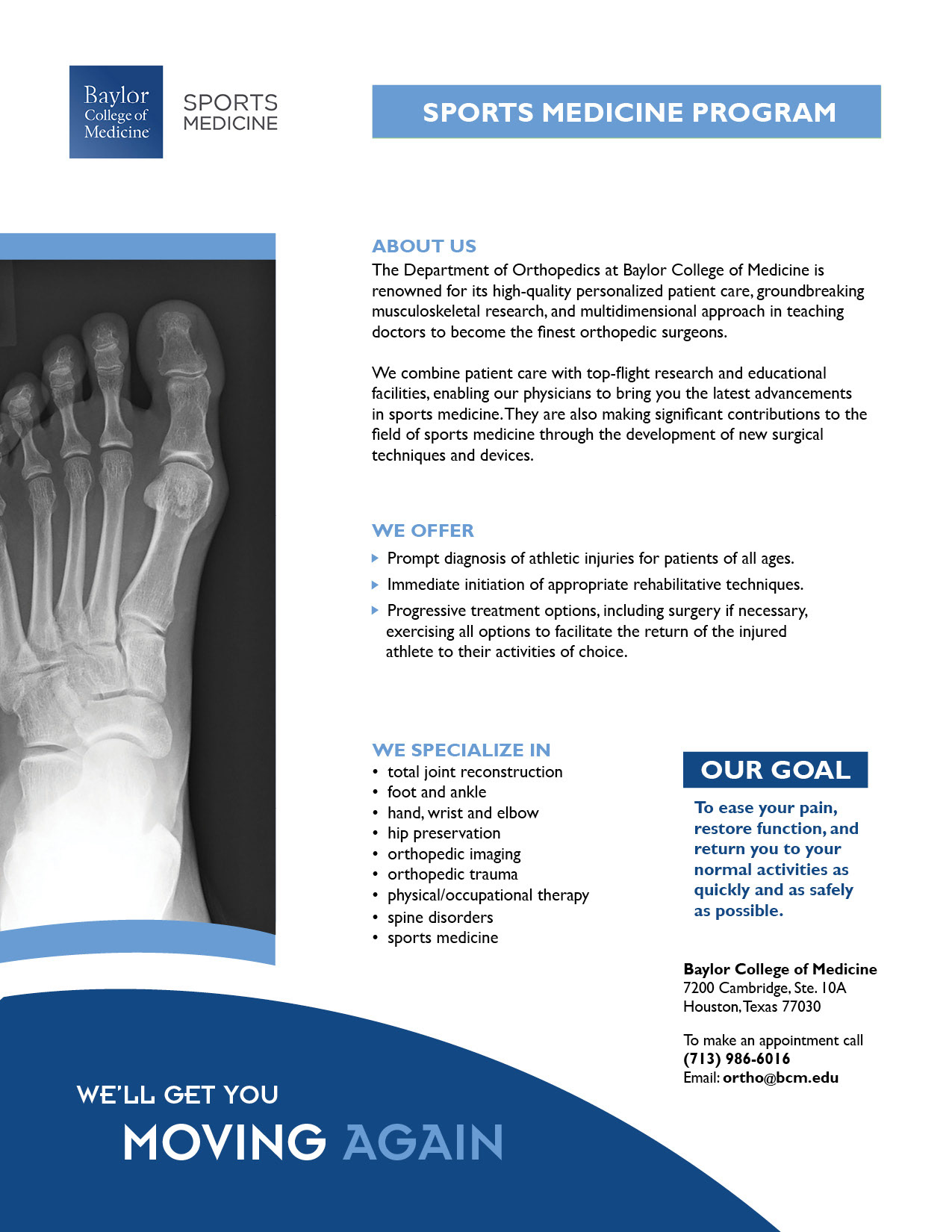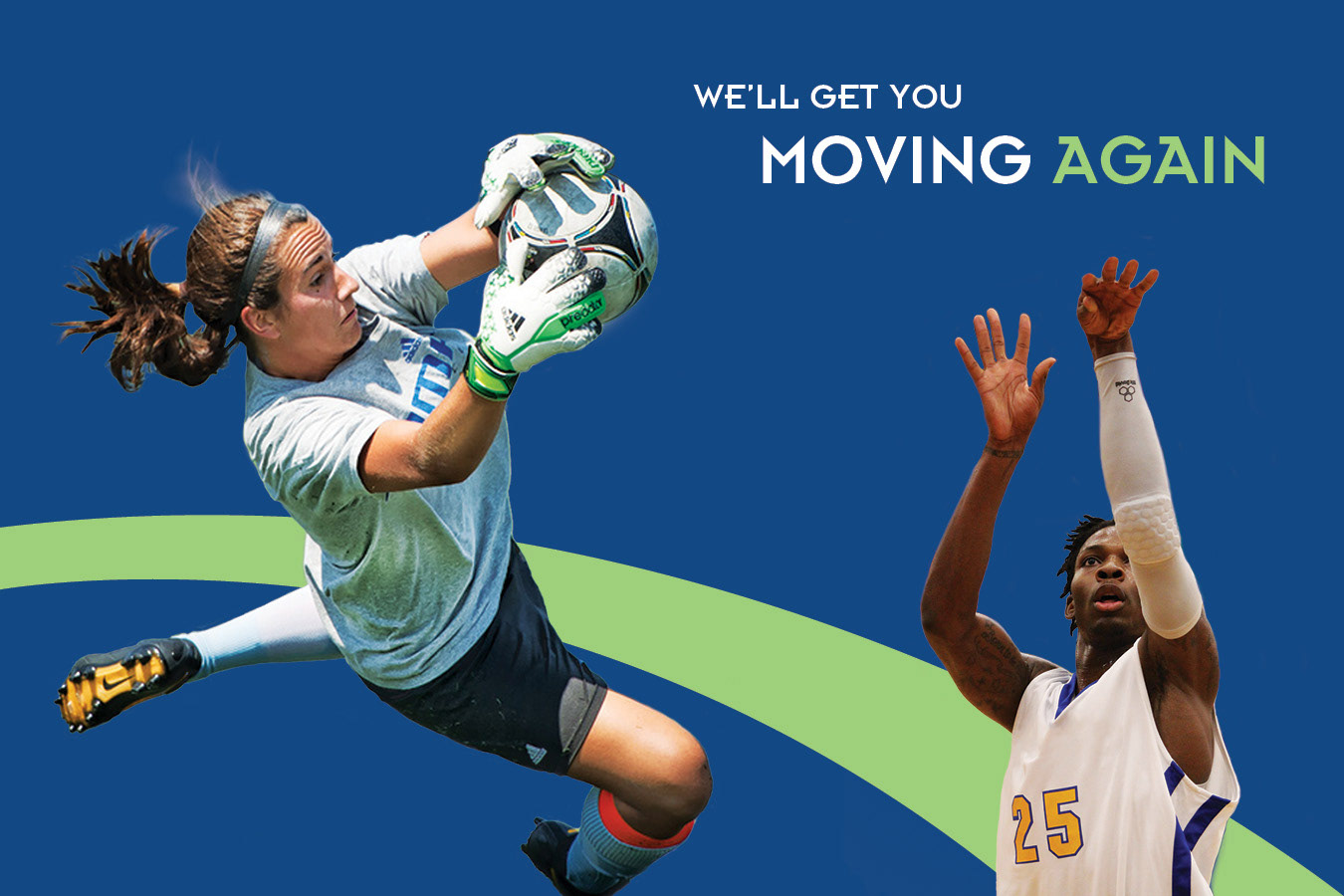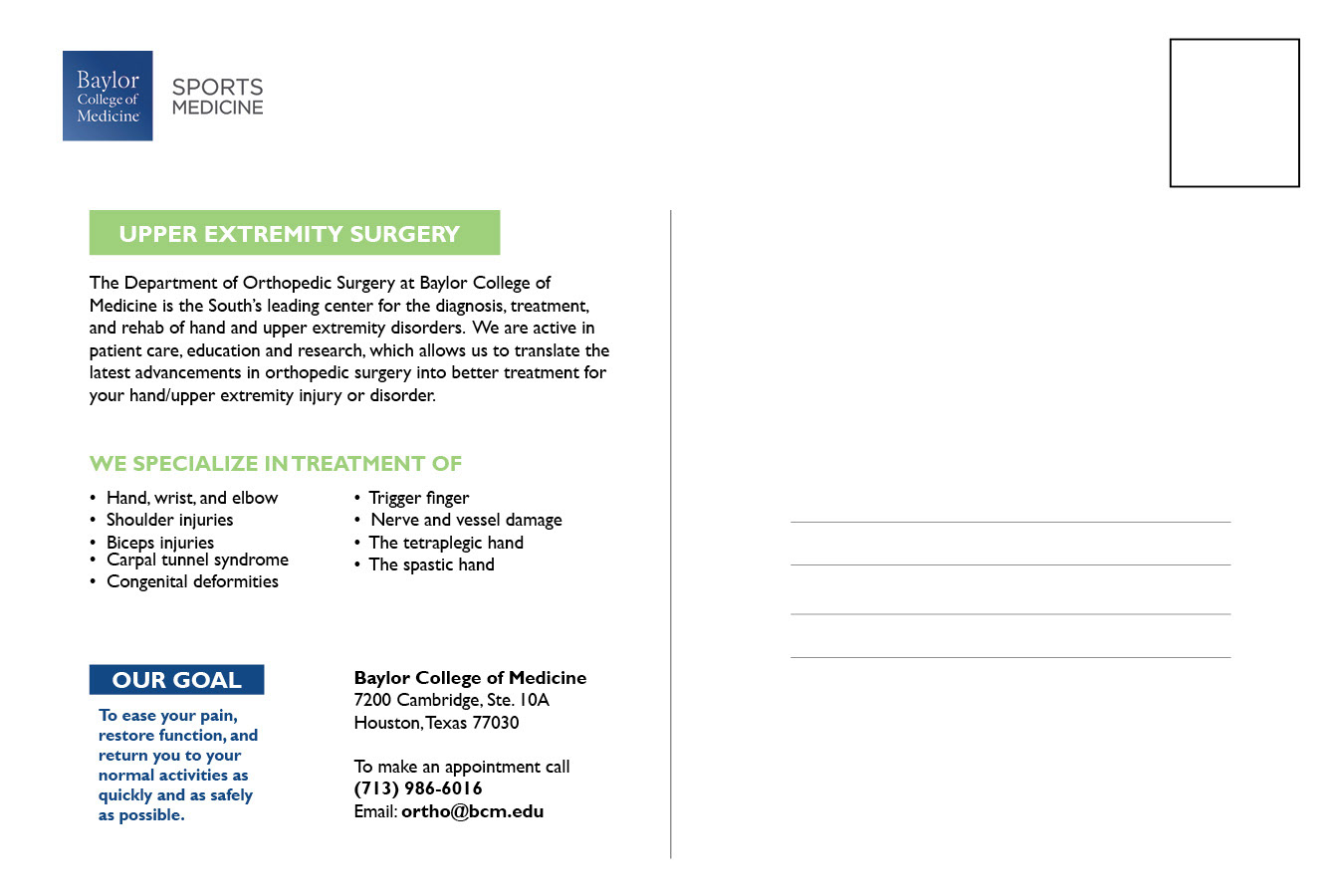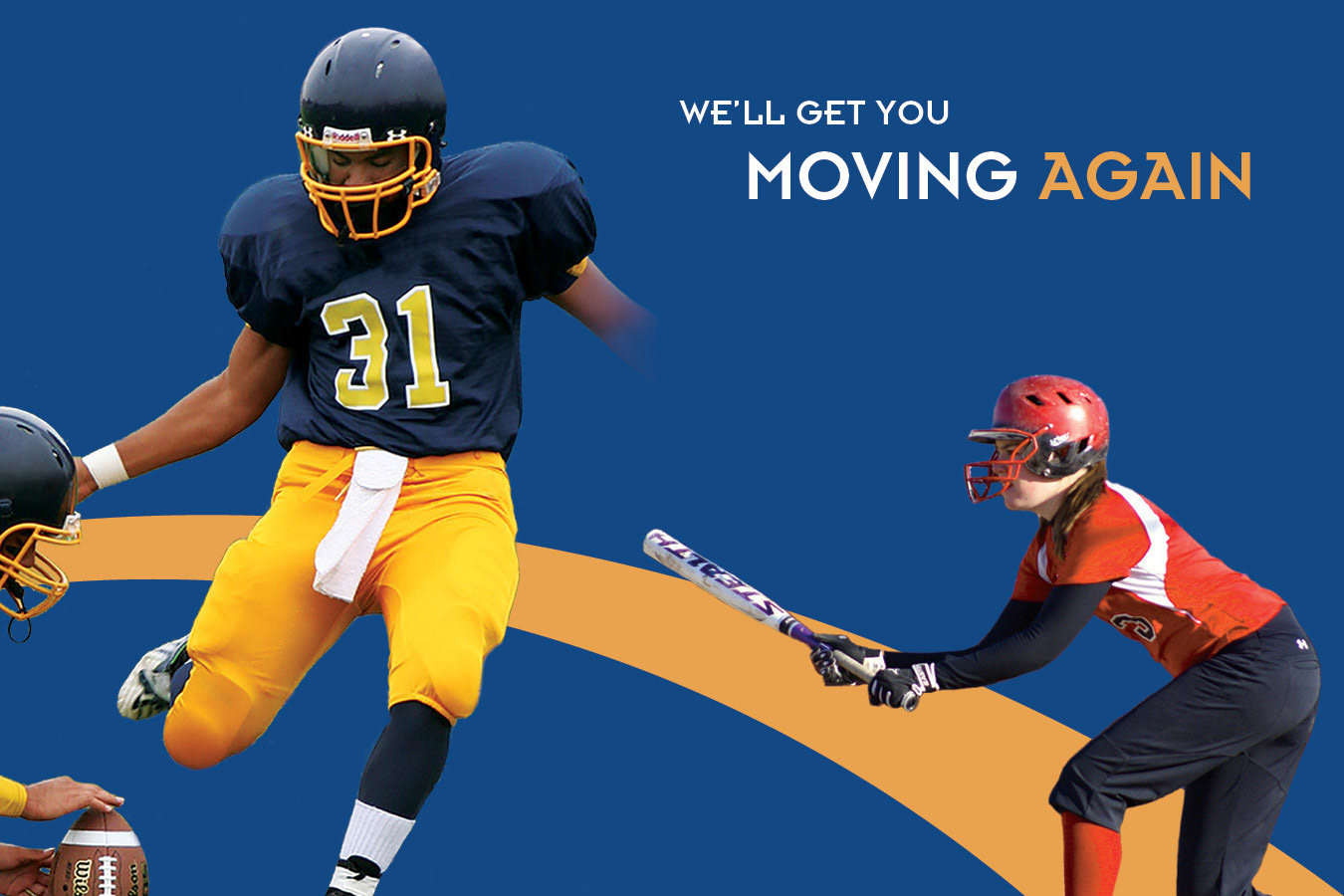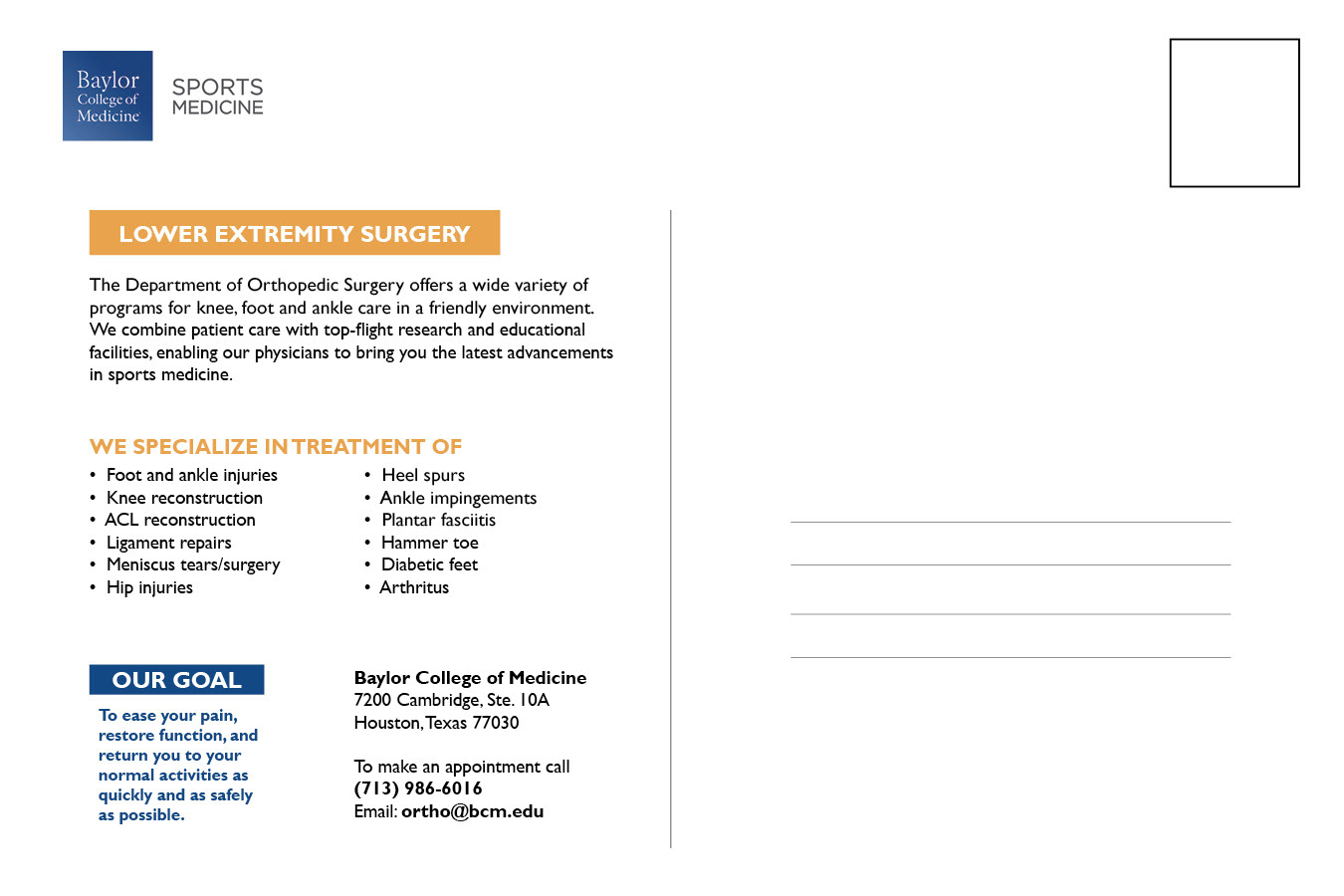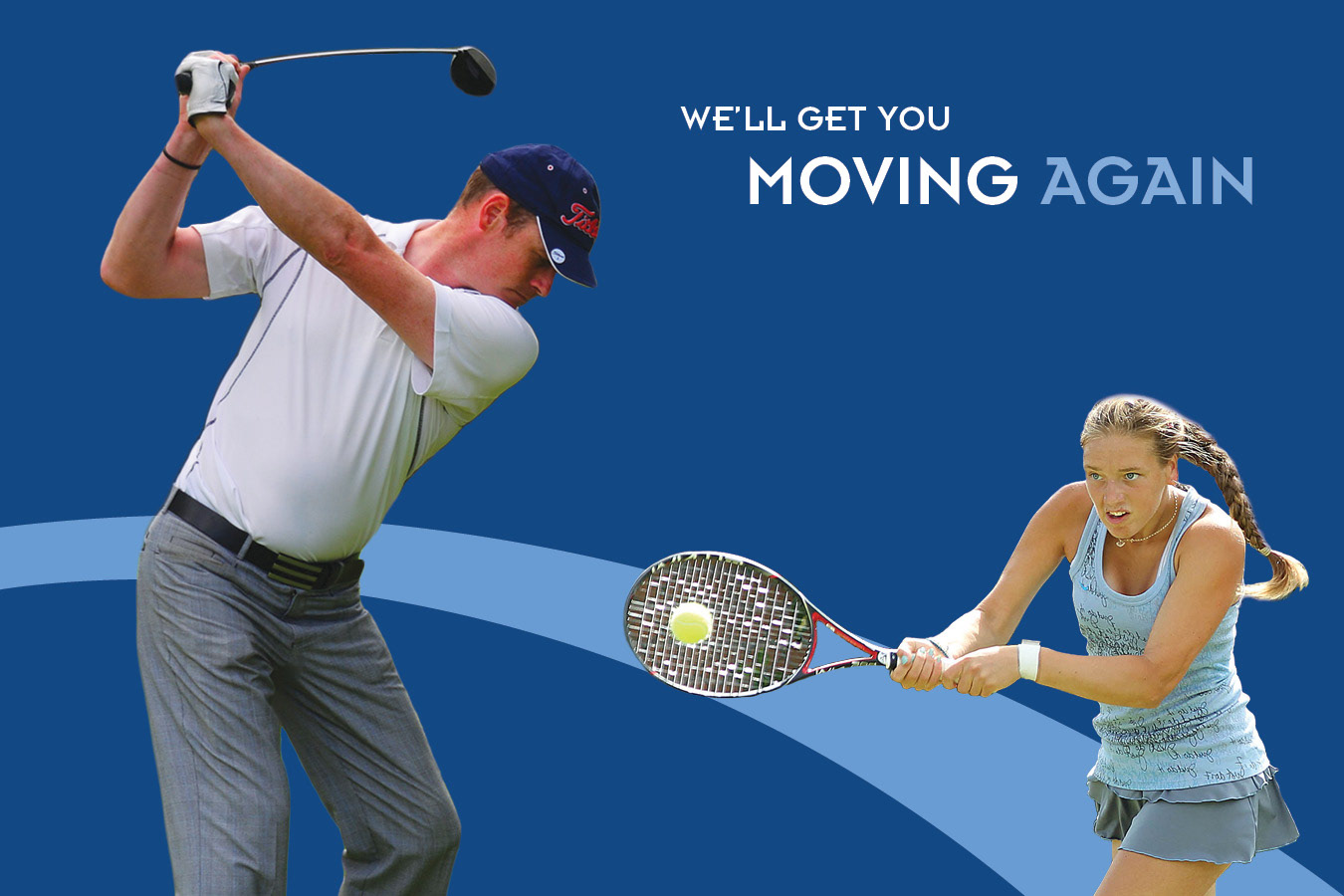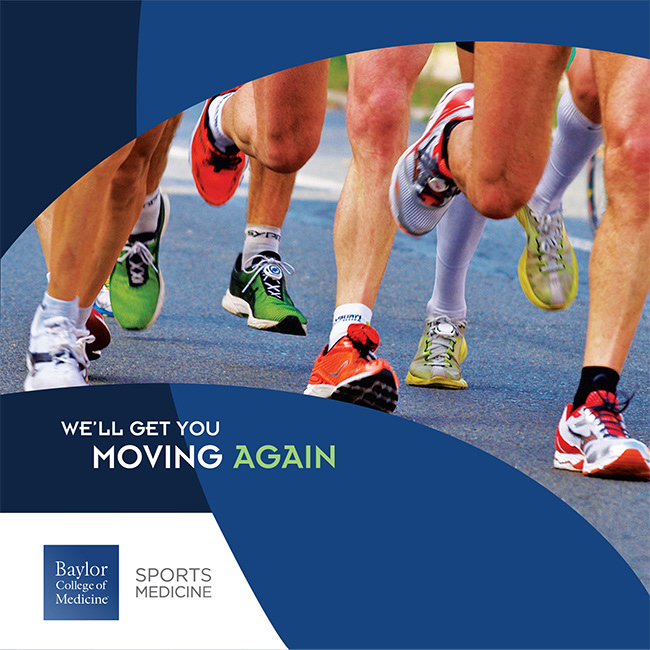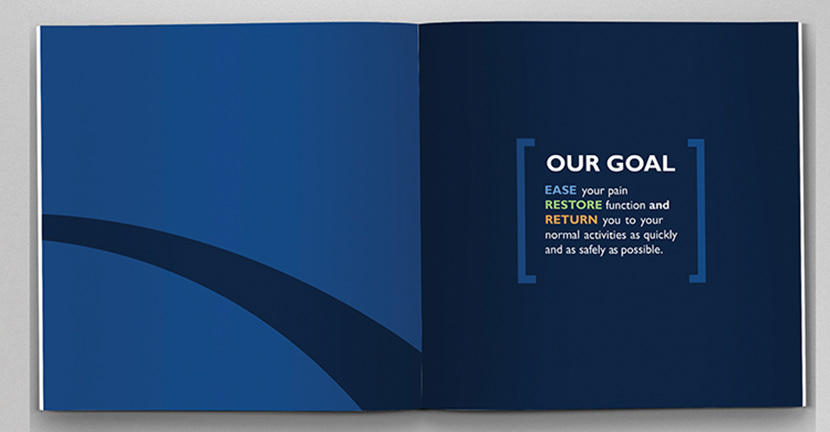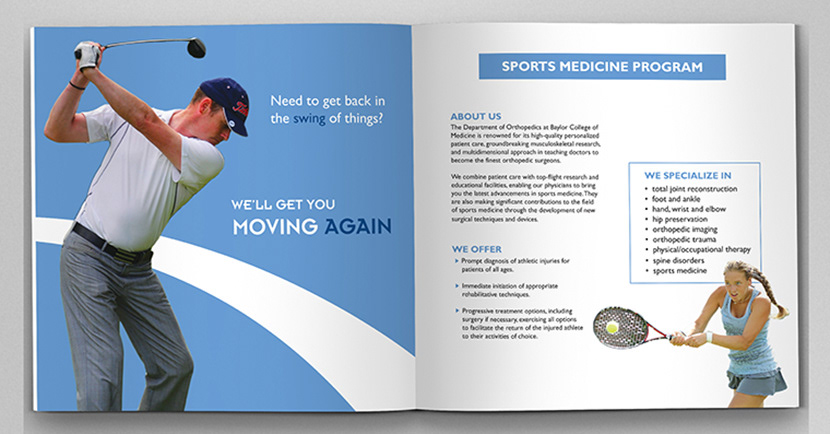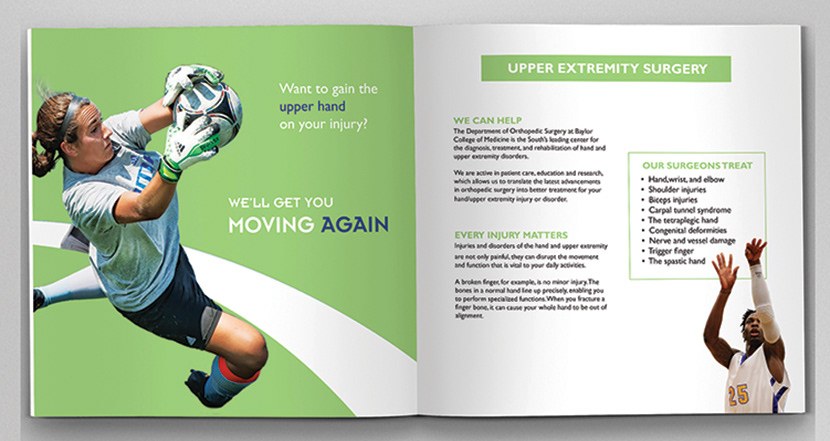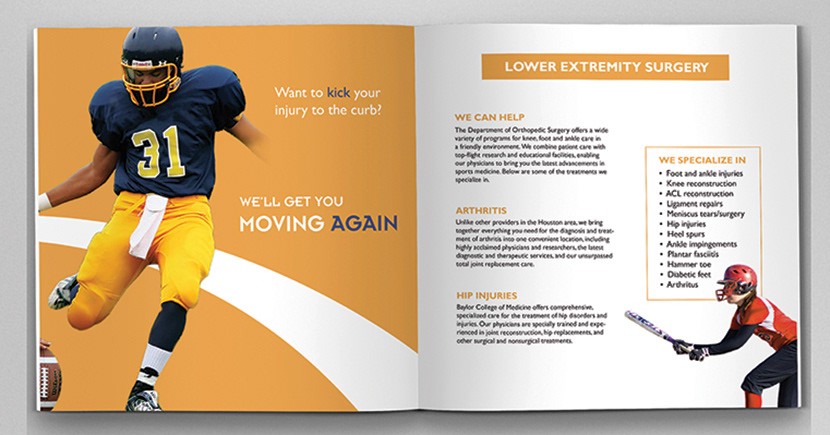 PROMO ITEMS
- Hand fans, Sport sunscreen, and Lip balms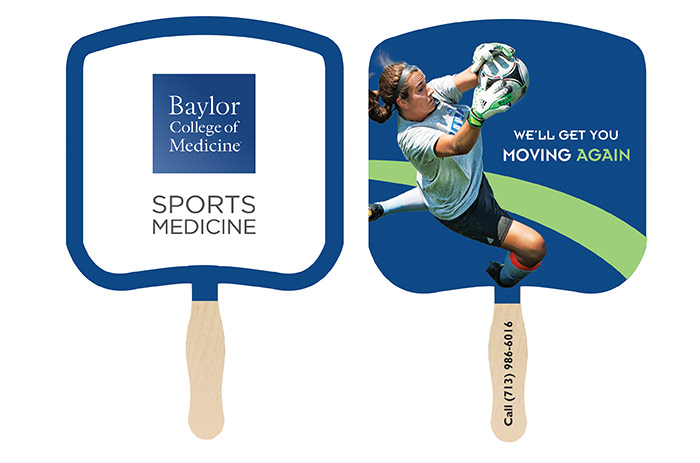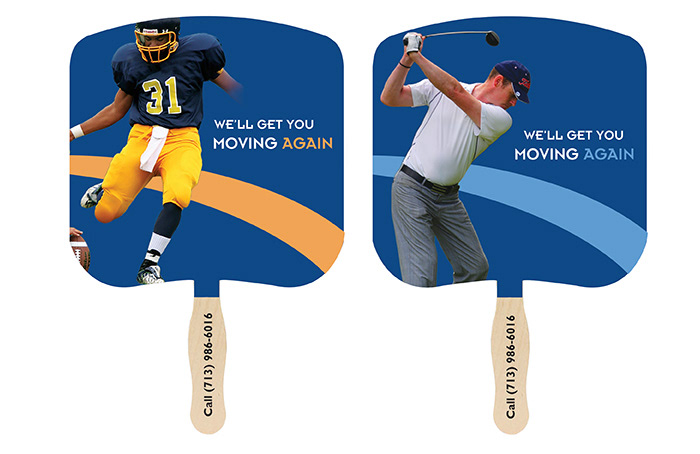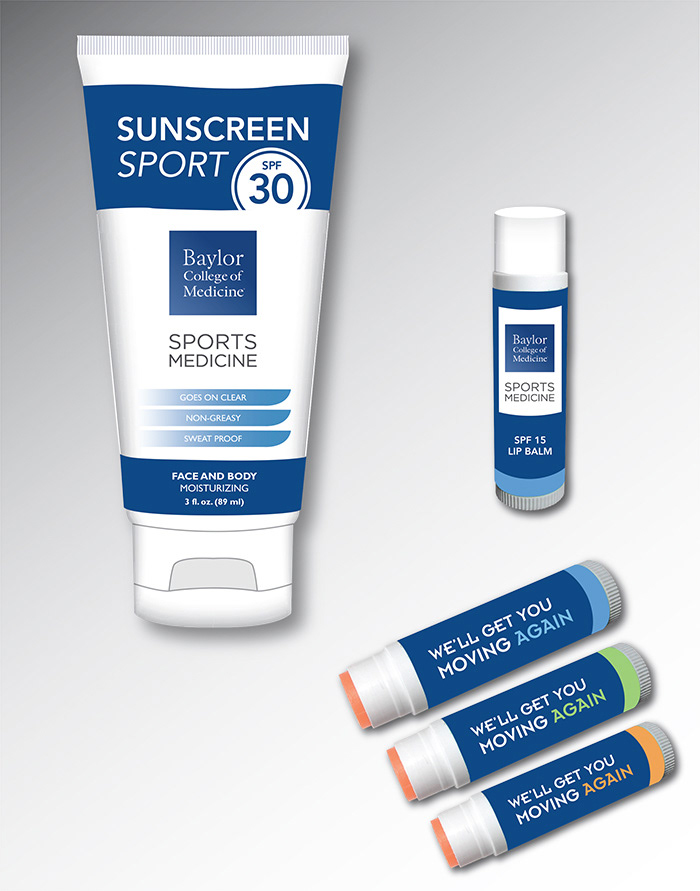 Please note: These materials are strictly used to showcase my copy writing skills and ability to brand a full set of collateral materials. These materials were created as part of a school project while attending the Art Institute of Phoenix. They are concept designs and have not been produced as real products. No copyright infringement is intended by me or the other students in my design class. Please contact me if you have any questions.